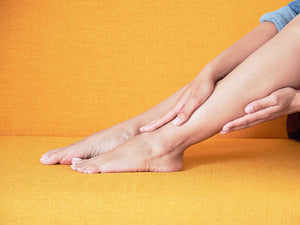 Medical grade compression for tired, aching or swollen legs
Neo G Medical Grade Compression
Neo G Medical Grade Compression has been developed to aid circulation and revitalize tired, aching legs or swollen ankles. Whether helping blood flow through long periods of inactivity with graduated compression or energizing legs that have been standing all day, MGC from Neo G provides the right compression level for you.
How does MEDICAL gRADE cOMPRESSION Work?
Compression hosiery can be used to treat several conditions and as a preventative measure. Compression hosiery can come in various styles, lengths and compression levels but ultimately all work in the same way. By providing firm continuous pressure to the muscles and veins in the leg, with more pressure being exerted at the ankle, blood is encouraged to flow up the leg. Compression hosiery supports the natural function of the valves in the veins by helping blood flow back towards the heart, helping reduce the occurrence of blood pooling in the lower extremities. Medical Grade Compression from Neo G help to ease symptoms of tired, aching or swollen legs. Constructed from specialist material for comfort, softness and breathability.
Medical Grade Compression
Constructed from a specialist material for softness, comfort and breathability, MGC products provide targeted compression to increase blood flow velocity, reduce backflow of blood and help stop swelling.
Compression Hosiery Help & Advice
MEDICAL QUALITY
Neo G products are designed by orthopaedic professionals and registered as Class 1 Medical Devices.
TRUSTED BY PROFESSIONALS
Neo G is proud to be an official worldwide partner with The Chartered Society of Physiotherapy, the UK equivalent of the APTA.
TRIED & TESTED
Neo G is a trusted high street brand with over 1 million supports sold and thousands of 5 star reviews.